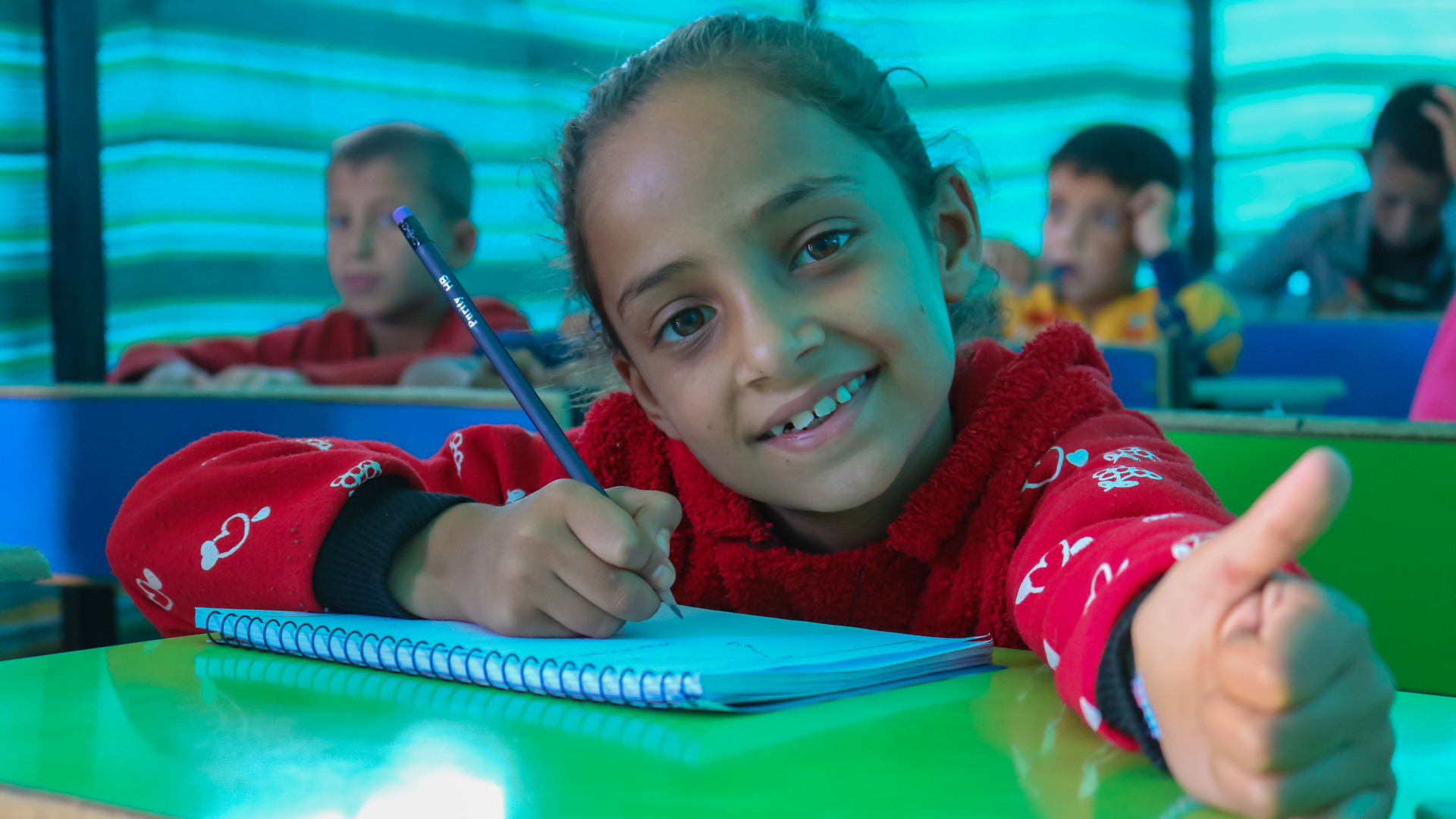 Mahmoudli Camp Secondary School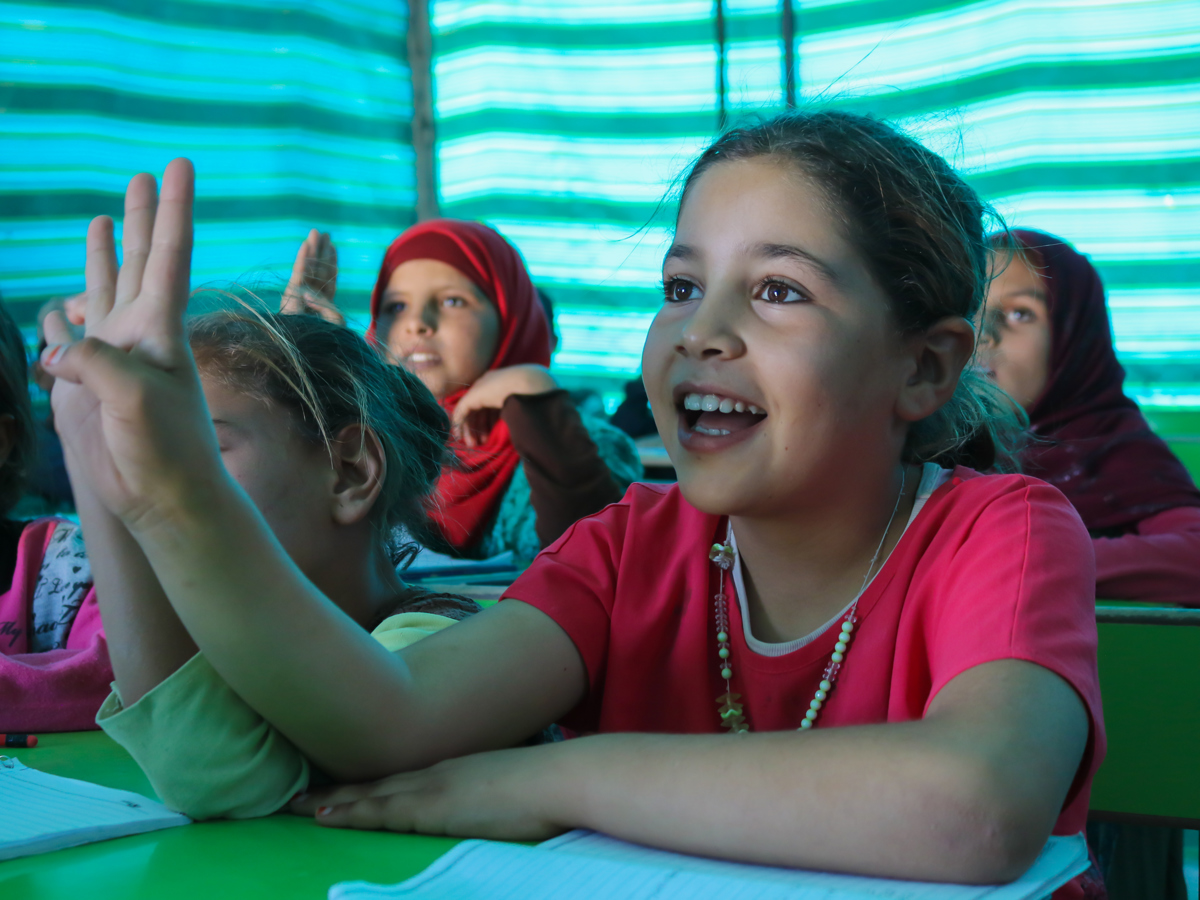 Action For Humanity (AFH) has been supporting the school in Mahmoudli camp since 2018, providing more than 700 students yearly with education and protection, These students are aged between 6-12, with current support ending at 6th grade, leading to the interruption of their learning due to a lack of higher education. The local community in the camp are heavily advocating for the continuation of the school to grant a chance for their children to obtain their universal right to proper education.
Challenge
The situation in Mahmoudli camp is emerging from conflict, with no education sectors or NGOs providing intermediate level education in the area. Sources estimate that there are over two million children (6-17) in Syria out of school. International assistance is on a declining trend, while at the same time local resources, where available, have significantly reduced.
The unavailability of secondary schools in the camp and surrounding areas poses a high risk to these adolescent children, as they will most probably be victims of negative coping mechanisms, such as child labour (mainly boys) and early child marriage (mainly young girls). Moreover, due to the unfavourable economic conditions and the high cost of education, students' parents may not be able to afford to send their children to schools in other governorates or hire tutors to ensure their right to education. In addition, girls and boys with disabilities or who have health challenges, do not attend schools due to inaccessibility, social stigma, an unconducive learning environment and a lack of pedagogical skills that address their needs.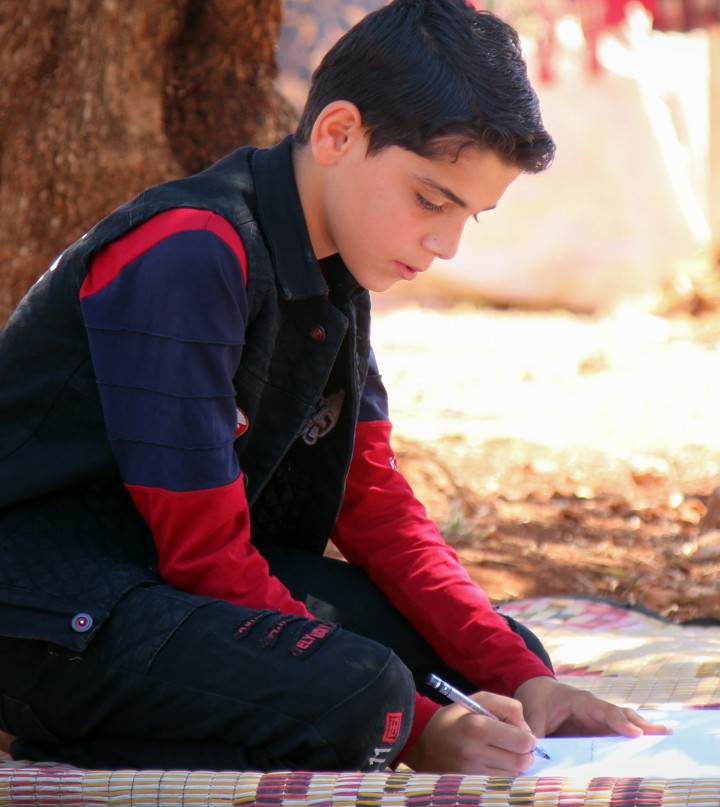 Mahmoudli Secondary School
Our Solution
The proposed project will support 500 children, males and females, who are internally displaced children in Mahmoudli camp with intermediate level education. 2% of the students will be PWD (People with Disability). This programme will assist children who are not attending school due to the unavailability of secondary level education.

AFH are trying to reach out to people across the globe to help us raise funds that will allow us to secure proper education for these children, greatly reducing negative coping mechanisms, improving children's chance to get access to higher education, and ensuring psychosocial well-being as a result of the psychosocial support (PSS) components provided by the project.
The target beneficiaries are students who are currently attending the school in Mahmoudli supported by AFH, and the students who reached and passed the 6th grade in previous yearly phases conducted by AFH in the same school.
The school will follow the Self Learning Program (SLP) developed by UNICEF, with the curriculum including the subjects (Mathematics, Arabic, English, and general Sciences).
The funds will contribute towards not only the set up of the school and equipment, but also ensure teachers are trained to a high quality, PSS workers are present, staff are trained on Child Safeguarding, PSEAH, Code of Conduct and humanitarian principles, to avoid any protection risks associated with this age group.
The school will be the stepping stone to better education, safety and psychosocial wellbeing and will pave the way towards bridging the very sensitive risks that these children face as a result of being out of school.