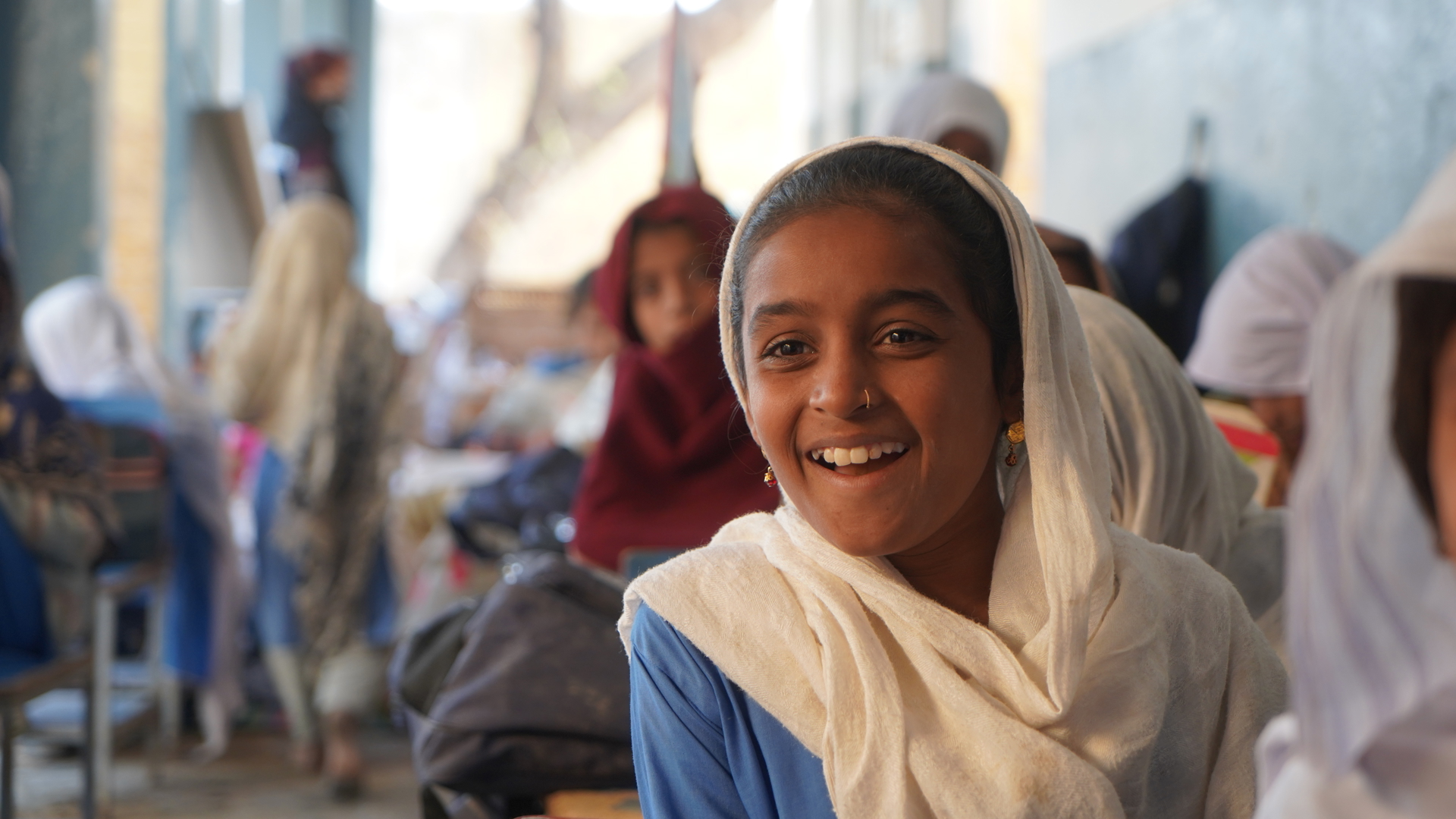 Enrol Educate Empower
Children living in economically fragile regions, politically unstable areas, conflict zones, or affected by natural disasters are more likely to be deprived of education. In some regions, girls' education opportunities remain severely restricted.

Together, we can raise our hands and enrol more students into school, building a world where education is a fundamental right accessible to all.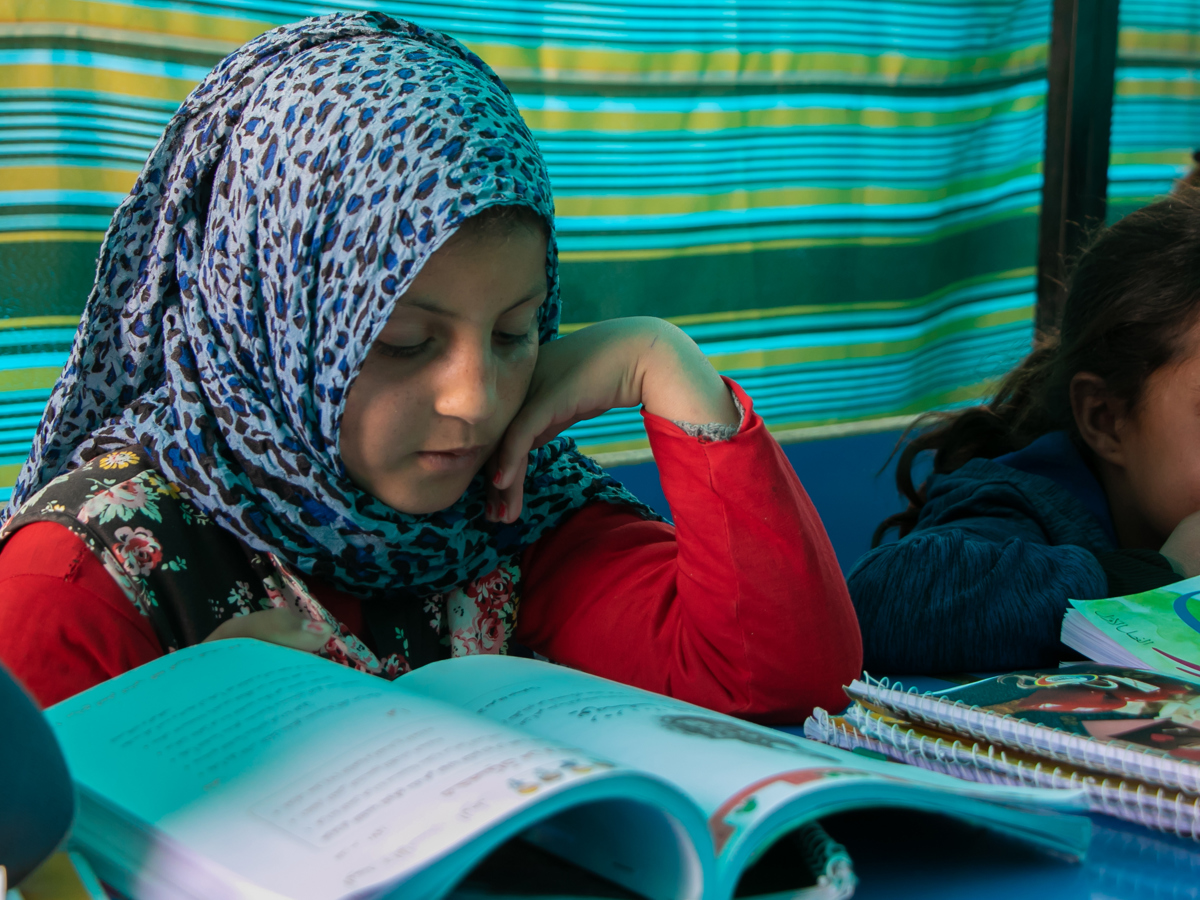 Education is a pathway to progress and change
Over the years, AFH has successfully operated over 200 schools globally, becoming a beacon of hope for thousands of underserved students who now have access to quality education.
Our Mobile Education buses in Syria have been instrumental in breaking down barriers, traversing remote areas, and providing more than 4,500 students with essential learning resources and opportunities they might otherwise have been denied.
Our commitment to rebuilding and rehabilitating over 400 schools in Syria, Yemen, Lebanon, Pakistan & Afghanistan stands as a testament to our dedication to creating vibrant centres of learning, transforming dilapidated buildings into safe and conducive environments for students to thrive.
Despite these accomplishments, our journey is far from over, and we need your support to continue making a tangible difference in the lives of those who need it most. Your contribution will empower us to forge ahead, fostering education and creating sustainable educational environments for children who deserve a brighter future.
For only £120 per year (just £10 per month), you can provide a year's worth of education for a deserving child, opening a world of opportunities and possibilities for their future.
Donate Now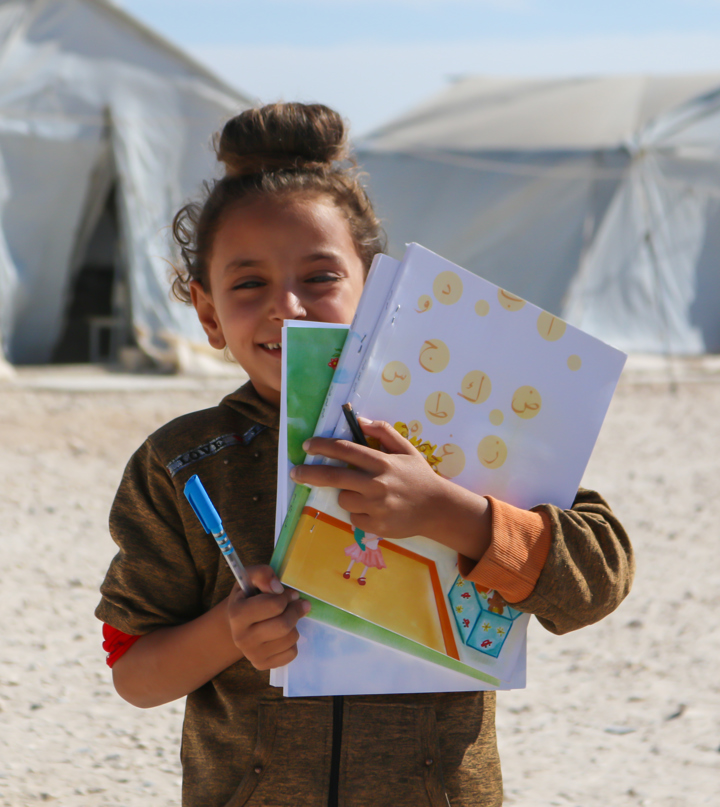 Support our Education projects today
A Day in the Life of a Student in Syria | Nofa
Meet Nofa, one of the bright pupils at Mahmoudli Camp School, Syria. Nofa invites us into her world and gives us a glimpse of her infectious and quirky personality.
When Nofa completes this academic year, she won't have a secondary school to attend. With your help, we can establish a secondary school at Mahmoudli camp and ensure that all of Nofa's peers have access to education next year.
Your generous contribution of only £120 per year (equivalent to just £10 per month) could:
· Provide children with necessary books, stationery and bags
· Rehabilitate school buildings and provide new furniture
· Offer a safe, warm and constructive environment for learning and growth
· Equip children with the knowledge and skills they need to build a better future
· Empower them to access potential income opportunities, breaking the cycle of poverty that might otherwise have persisted for generations
· Train new teachers and provide livelihoods to people living in poverty
· Combat social and economic challenges, such as child labour and early child marriages
· Uplift the communities we serve
· Contribute to building a more equitable society, where education is a right, not a privilege
Your support will help fund one of our transformative education projects in Syria, Yemen, Pakistan, Lebanon or Afghanistan.
Support a child